What started in Wuhan as an outbreak, has now grown to a pandemic of an unprecedented scale. Worldwide outbreaks are causing healthcare systems to become overloaded and the body count is rising faster than funeral homes are able to handle. These unfortunate circumstances are forcing cities to look for creative ways to store bodies in massive quantities.
Paris transformed the world's largest wholesale food market into a temporary morgue
The official count of COVID-19 victims in France is now at 5,387, and the country has only started to add nursing home fatalities to its data collection. In order to keep up with the surge of deaths the police is now transforming the Rungis Hall market into a morgue, just outside of Paris. Local funeral homes are overwhelmed and city officials needed  a place that would be equipped to handle large numbers of bodies.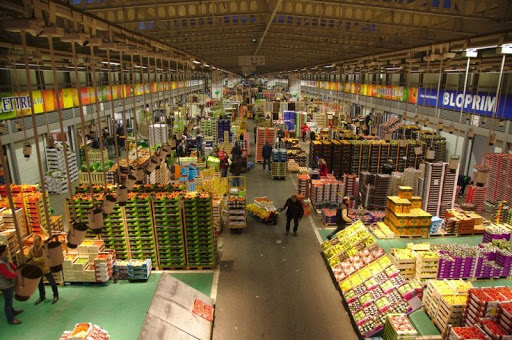 In order to make sure that families can still pay their respects to the deceased, two visitation rooms were built within the halls. A maximum of twenty people will be able to have a moment with the deceased, as a makeshift wake, as long as social distancing measures will be followed.
New York uses cooling trucks as temporary storage
Over 85 cooling trucks were sent to New York to serve as temporary morgues. The trucks are lined up next to the hospital so that in the event of a death, the body can be moved immediately, allowing for the next person in need of care to be treated. The unsettling images have left neighbors of the Brooklyn hospital shocked and saddened.
Madrid transforms a local ice rink into a temporary morgue
One of the worst hit regions within Europe is the area of Madrid (Spain), with the healthcare system on the brink of collapsing. To handle the extreme increase of deceased Madrid is relieving local and makeshift hospitals by turning an ice rink, located next to the largest makeshift hospital into a temporary morgue. Palacio de Hielo, is normally used for ice hockey games, figure skating and free skating.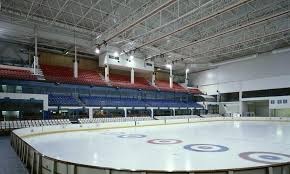 The rink is luckily able to mirror morgue like cold conditions and support the city in a time of need. With the intensity of the situation continuing, Monday the Madrid regional government officially banned embalming for at least a month.