Eterneva is an up and coming death care startup that turns ashes (or hair) of the departed into Diamonds. Founded in 2016 by Garrett Ozar and Adelle Archer, they hope to shake up the way we remember and celebrate the dead.
Last year the company grew 250% percent and the goal was to triple that in 2019. During a Medium interview Adelle, who was on the 2018 forbes 30 under 30 list, said: "̈In five years our goal is to be more than a diamond company and offer multiple options with the latest technologies for celebrating lives well-lived ."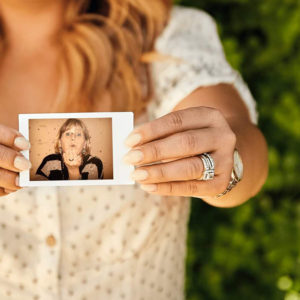 With a beautiful marketing strategy, honoring each life story, and bringing customers along for a completely transparent creation process, it is likely to have a future that will shine bright like a diamond. The question is will the "sharks," aka titans of the ABC hit entrepreneurial show, where budding entrepreneurs present their ideas in hopes of getting funding, bite? An if so will the independent texas based duo accept?
Find out his Sunday, Oct 13, at 8pm on ABC's Shark Tank.