Updated video offerings make online gatherings easier than ever before. Whether it's a memorial service or an industry Q&A there are now convenient ways to get together, thanks to tech-giant Facebook.
Today video is no longer a nice option but a mandatory necessity. Users need ways to replicate in-person connection as best as possible. This need has led to a drastic increased usage of video conferencing programs and video app downloads.
Not wanting to be left out of the highly impactful movement around video interactions Facebook has begun rolling out new ways to utilize video on all of their platforms including Facebook, WhatsApp, and Instagram. Mark Zuckerberg announced that more than 700 million people are conducting video calls on Facebook's apps daily. With the number of video calls doubling during COVID-19, and some categories, like group video chat, have gone up 10x or more in the period.
Facebook's new Messenger Rooms
The biggest shakeup is Messenger Rooms, which is Facebook's direct attempt to give an alternative to Zoom. Unlike competitors who have designed their products originally around business uses, Facebook´s Message Rooms is more flexible. Rooms can be used spontaneously for immediate use or guests can schedule the video chat as they are currently with Zoom. Messenger Rooms allow up to 50 guests to join a Room at a time, there are no time limitations, and even non-Facebook users will be able to join via URL.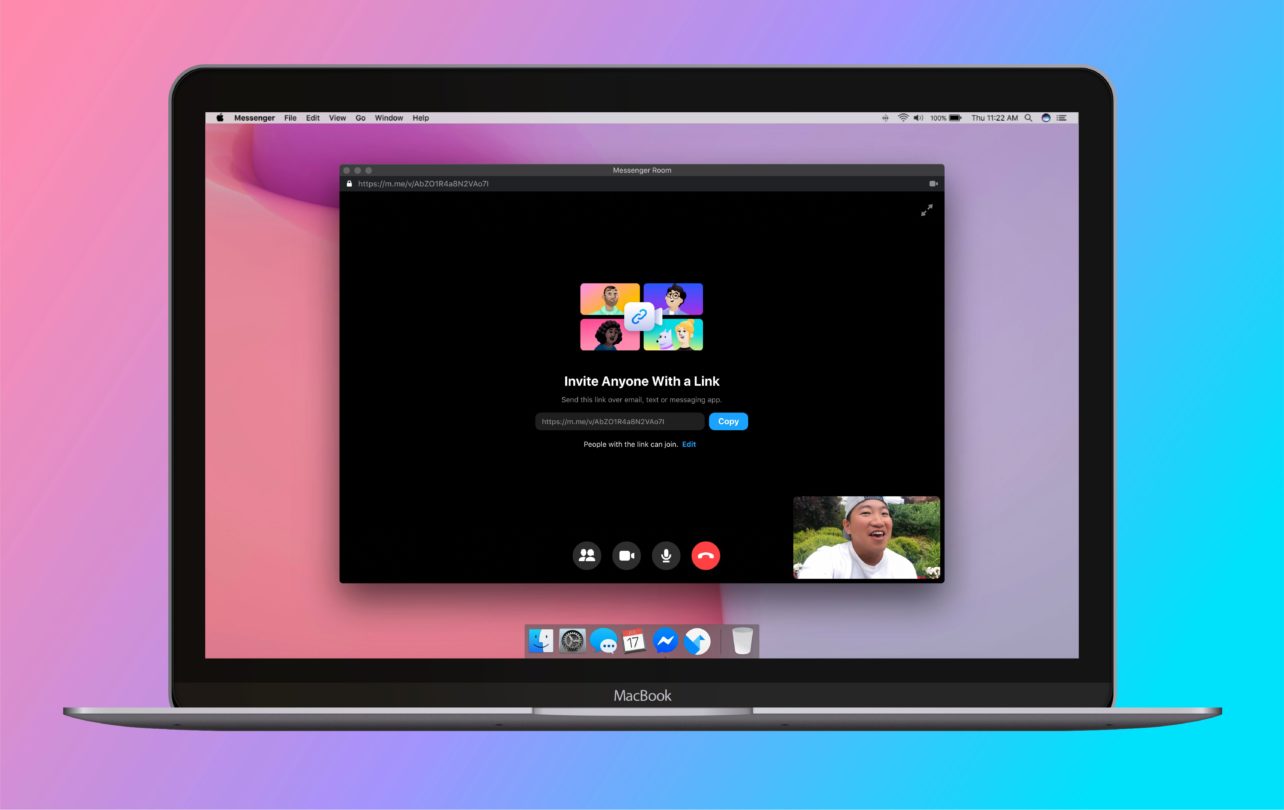 The Messenger Rooms video option will be used in multiple ways on the Facebook platform. Each offering new opportunities to families and death care professionals.
Individuals can set up their own Rooms, which are connected to their private accounts and available to their own friends. 
Lastly Facebook is updating events so that they users can create online only events, which utilize Messenger Room. Likely the easiest option for those looking to organize a memorial. 
Groups can add Messenger Rooms based around a topic, a timing, or let members sporadically start a group video call whenever they want.  Its use can be controlled by the group admins. 

Live With is back 
Facebook Live is already a great tool for live streaming a funeral service, but Live With will allow more than one person to be in a live broadcast. Meaning a celebrant can join a funeral service or more than one employee can present to answer questions during a Livestream FAQ. With one click guests can be added to the stream before it begins or at any point. 
Improving the video conferencing experience
Facebook isn't just creating additional ways to video chat, but also enhancing the video experience. Users can now build custom virtual backgrounds to serve as their backdrops. Convenient for those in favor or privacy, those without a visually appealing space, and the creatives. 
Memorial attendees could even use this feature as another way to tailor the service. Asking everyone to make the background a place where you shared a special memory or coordinating with a favorite sports team, the possibilities are endless. 
New Capacity on WhatsApp
Not forgetting Facebook's global favorite messaging system WhatsApp, they are now doubling the capacity of video calls. WhatsApp users will now be able to call with eight people rather than the usual four. A great addition for the continuation of international collaboration for its 1.6 billion users.