Recompose has finally hired a GM to take the lead of their Seattle facility
In 2021 the world's first human recomposition facility will be opening. The founding mother for the process, Recompose CEO, Katrina Spade, has a lot to arrange until then, all while continuing the momentum of the first legalisation. So a new General Manager couldn't have come at a better time.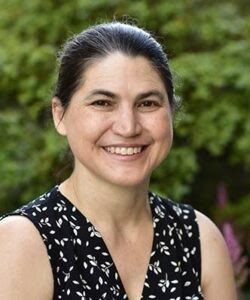 Taking the lead for the SoDo Seattle facility (breaking ground in June) and setting the standard for recomposition facilities everywhere, will be Kira Franz. With a working background in the startup ecosystem and educational support in government and law, it seems as if Katrina found an ideal match to start at the Recompose brand.
Franz became interested in the death care industry after the death of her father. "My parents never really talked about death," Franz said of her father, who had a long terminal illness. "It just wasn't a part of their internal culture to talk about the future and what was going to be happening. So when my father actually died, my mother didn't have any idea what he wanted."
"I think we make better decisions when we think about death as something that is going to happen," Franz said. "We make better decisions about our life and how we want to live it."
When Kira started to actively work with Seattle startups and casually bring up the need to innovate death care she saw first hand the lack of interest from investors due to the lack of return possible. Then she saw Recompose come to Seattle and knew it was where she had to be.
Kira will take responsibility for,not only facility operations, but setting up fundamentals that could be rolled out in the future. Recompose is currently active in trying to get legalisation in California and Colorado (and eyes on New York, Vermont, & Hawaii), but it isn't clear if the plan is to franchise or expand with their own facilities.
In an interview with GeekWire Franz said ""Our intention is to grow Recompose organically, slowly, in a healthy way. We're not interested in trying to scale up extremely rapidly,"