The growing acceptance of cremation and the public awareness about the environment has led to an increase in biodegradable urn offerings. It seems as if every other booth at funeral fairs around the world have a new supply of biodegradable urns.
Governmental changes impacting product materials and sourcing
The European Union, is one of a growing number of governments currently implementing ways to help business grow towards a more sustainable way of sourcing materials for consumer goods. In addition single-use plastics are being restricted on a large scale. Developments that showcase not only a public desire, but that government mandates will be moving the death care industry towards a more sustainable future. From material sourcing to the breakdown capacity, organisations can expect all elements to be measured in the future.
Helping families select the right biodegradable urn for their needs
Biodegradable urns can be made from a variety of materials, that are manipulated into all styles. Whether families prefer a traditional, modern, or a nature inspired looking urn, there are plenty of options available. To find the perfect biodegradable selection the first thing to consider is how the ashes will be stored and for how long. Below is a list of the five prominent materials used for the production of biodegradable urns.
Biopolymer: Contrary to the general perception biodegradable urns do not have to be expensive or more expensive than normal urns. Biopolymer urns start from as low as $40 and are made out of cellulose based polymers, a material often used as an alternative for plastic due to it's biodegradable qualities. The look and feel of an urn made of Biopolymer closely resembles that of traditional urns.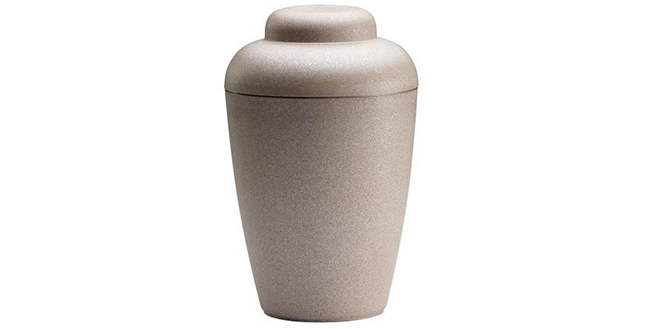 Salt: Urns made out of salt are becoming increasingly popular due to its shapeability and biodegradability. Himalayan salt is currently the most popular for its reported ̈cleansing ̈ powers and is used in an assortment of funeral products like candles, picture frames, keepsakes and urns. Himalayan salt, ironically enough though, does not come from the Himalayas but is sourced from a salt range in Pakistan. Urns can also be made from other types of salt like sea salt, Grecian salt, kosher salt, or even table salt.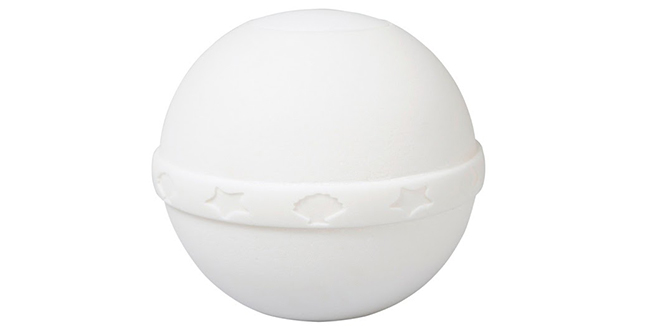 Urns made out of salt can be preserved for years, as long as they are kept in a dry state. Salt urns are also a great option for burials at sea, as the urn can be taken on board a ship and will easily sink and dissolve after it sinks to the bottom of the ocean. In addition to causing no harm to flora and fauna.

Soil: Biodegradable urns can also be made out of a combination of earth and sand. This type of urn can be kept for many years and be disposed in bodies of water or buried. One of the emerging trends for soil and sand urns is the inclusion of seeds, so when buried it can grow. Ideal for families looking for something custom as they can plant a deceased's favorite or select a greenery with a special memory.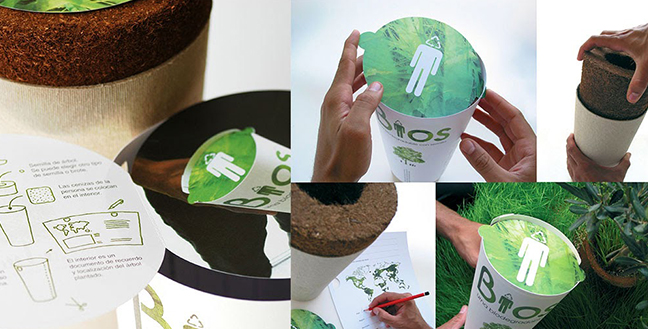 Cornstarch: It might be a surprising material, but cornstarch is actually very durable, as long as it's kept in the right conditions. Cornstarch urns have the same look and feel of traditional styles, but when buried they disintegrate without causing harm to the environment.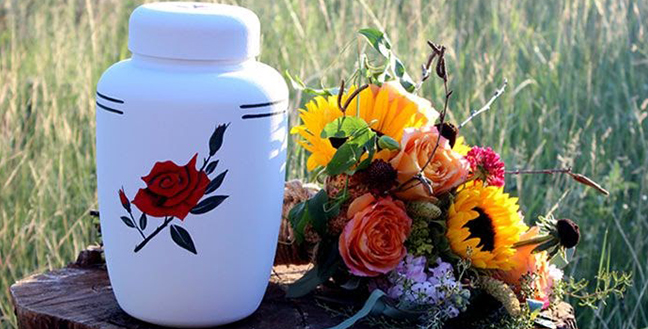 Paper: Biodegradable urns made out of paper are ideal for families who are looking for a short term storage of cremated remains. From a ceremonial perspective paper urns can add an extra element to a service as they can briefly float on the water during a burial at sea, giving the family a lasting memory. The biodegradable paper urns can also be buried and will disintegrate in the soil.

A biodegradable future
The death care industry is changing and this is largely due to a shift from burial to cremation and a growing demand from the public for alternative sustainable solutions. Meaning manufacturers will have to continue developing innovative products that are biodegradable and eco friendly.