LinkedIn is the largest professional network in the world and, if utilized correctly, could be the door opener for your next opportunity. Be sure you don't miss your next career advancement by not creating clarity about your personal brand.
Stand out with a great profile
Let industry peers know what makes you stand out among the crowd by creating a profile that truly represents you professionally. Take the time to fill in all the profile elements to become a LinkedIn All-Star. This gives you a leg up in search results and helps the right people find you. When making an update you can also switch off public notifications so it doesn't alert current contacts.
Headline
When you sign up for LinkedIn it creates a default headline with your current job role and company name, but you have 120 characters to stand out and be informative. The headline is the first thing people see in search results or if they land on your profile.
Your headline should include your job role, but also entice. You want to be found for your title and then get engagement from viewers. Does the standard title: Embalmer at ___ Funeral Home, embody all the work you do? What else could be important for your connections to know who you are? For example: Facial Reconstructor helping create closure for families through embalming or Funeral Director specialized in creating one of kind end of life celebrations. Highlight your specialties and industry focus in an interesting and informative way.
Profile
Photo
It may seem like an obvious one, but be sure to pick a nice professional photo that represents your work ethic. A profile with a photo is 14 times more likely to be clicked and with smartphones anyone can have a great photo. So just put on appropriate attire and have a friend take a photo in front of a neutral background. Not sure which one to choose, let tech company Snappr be the objective party that helps you decide.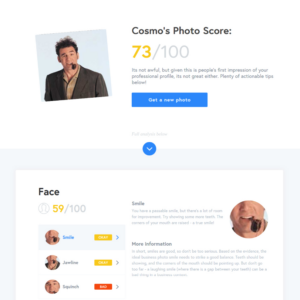 There is an option to also add a header image on your profile. If you have something great and professional add it (1,584 x 396 px), otherwise the standard one is okay to leave.
Summary
The summary on your page tells your story. It's an opportunity to let companies know how you could add value to their teams and appear in searches for new opportunities and connections. To get inspiration on what you can say about yourself look at a few job listings of jobs you would like to have or check out profiles of people with positions you aspire to become. Be sure to include a few sentences about what you can do, adding some of the buzzwords you see in positions and listing you desire.
Experience
Listing experience on your LinkedIn page should not look the same as your resume. Understand where you want to go with your career and highlight those aspects of your role being listed. Be sure to also use this space to list any specific buzz words you think could be valuable, but don't overdo it if you´ve already got those in your summary.
Utilize your media section, list any achievements, accolades, videos or articles you´ve published or been in during your role at the company. This gives dimension to your position and showcases extra talent.
Skills &
Endorsements
It is possible to list up to three skills, which your connections can then endorse. Pick the skills that align with how you want to be seen.
Recommendations
Don't be afraid to ask for recommendations. It can be from colleagues, a teacher, a manager, or peers where you volunteer. Let people know how great you are to have around with endorsements to support it. Also be sure to give recommendations to others that you can support as well.
Accomplishments
Here is the place to make sure all your certifications, honors, or extra language skills are listed. Make sure all the professional licenses you carry are clearly identified.
Think of this as the what makes me extra special category. It is also possible to share links to your publications, patents, or courses you´ve taken.
Utilize the platform
Once your profile is optimized, become a part of the community by being active. Take a few initiatives to get the most out of your profile and hopefully find your next project or contact.
Make connections with your network as it will expand your reach. Contacts are an important part of being found within your own industry.

Share content and write posts to engage with your community and showcase your knowledge base. This is also listed on your page so any future viewers can see how involved you are.

Look relevant by following industry hashtags, influential industry brands and

industry news

, so you hear about the latest things happening and have topics to talk about and easily share.