Cremation jewelry, memorial jewelry, funeral jewelry, or remembrance jewelry all refers to the creation of a wearable accessory that embodies an element associated with someone who has passed. 
Remembrance jewelry can be designed into every sort of style and preference imaginable. Necklace, earrings, lockets, rings, braceletes, anklets, you name it and there are types of memorial jewelry that can be ordered to meet family needs.
What is the history of memorial jewelry?
The origin of memorializing the dead via jewelry started with mourning jewelry and represents some of the oldest jewelry found to date. The jewelry started with incorporating bones and evolved to include hair, engraved names and dates of death, and possibly an image of the deceased or motto. It grew extremely popular in the Victorian era with the passing of Prince Albert of England. 
How are ashes incorporated into the jewelry?
A memory of a loved one can be combined to create a jewelry memento in a plethora of ways. From ashes being added into a pliable element or a capacity entry that can be filled at the funeral home or by the individual directly.  
Jewelry with a hidden compartment 
Cremation jewelry with a hidden compartment that is hollowed out for the insertion of the ashes of memorial items are a staple in the cremation jewelry segment. Jewelry designs can clearly indicate their vessel like purpose or they can have a larger design that has the compartment element hidden to onlookers. 
 Two types of styles exist when selecting how the hidden compartment can be accessed.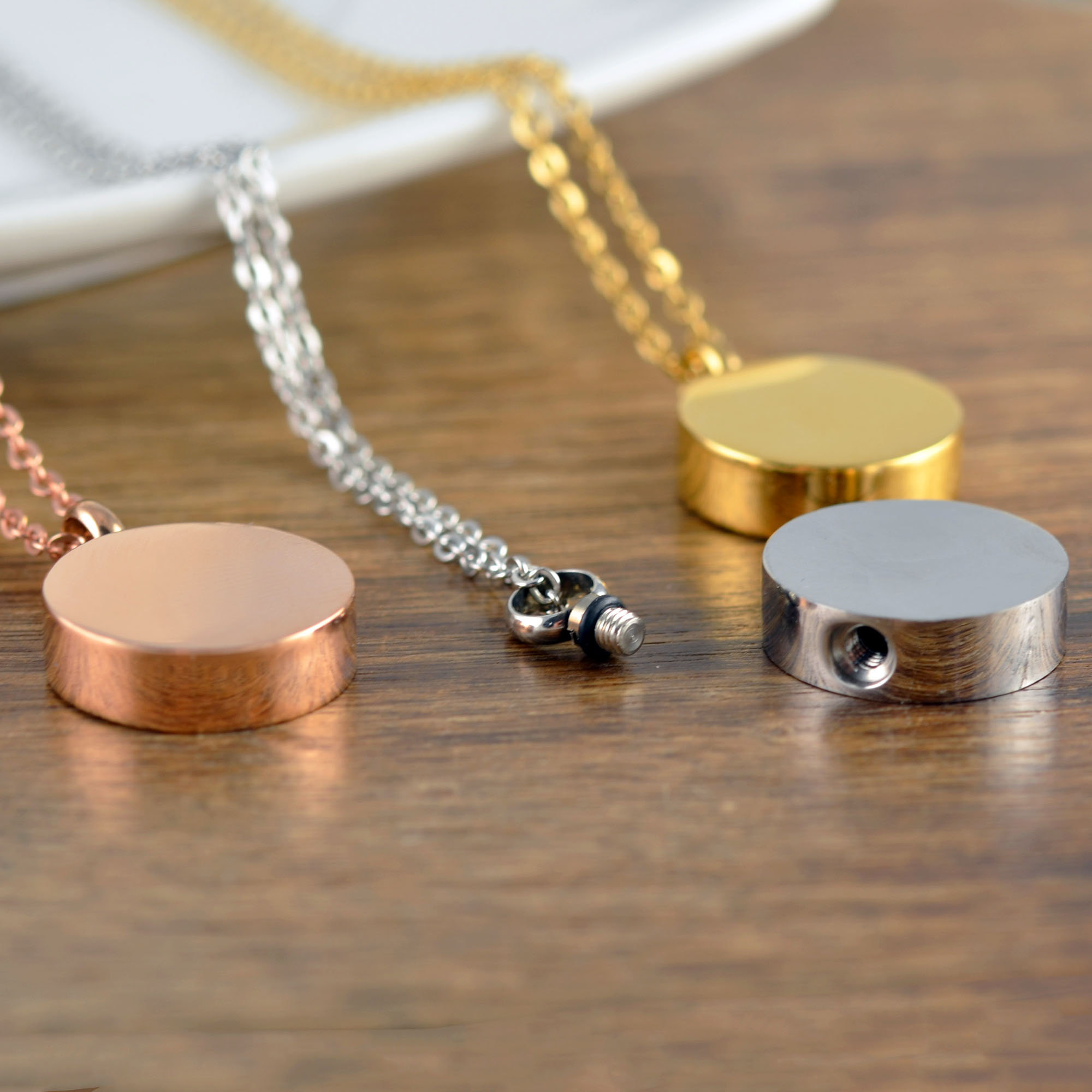 Bali style top or top opening bales: which refers to the top of the jewelry compartment also being the loop that the chain goes through.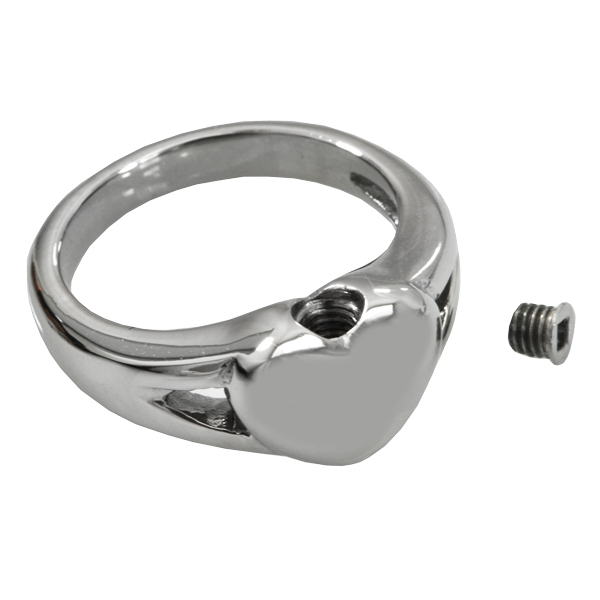 Threaded screw opening: A screw is hidden anywhere on the design. It is the unscrewed, the ashes are entered, and then the screw is glued back in upon closing.
Ashes hidden under stones and gems

For families looking for jewelry and accessories that use diamonds or gems, but can't afford the process of turning the ashes into jewelry that incorporates the ashes underneath the stones can be a great option. The sentiment of the loved one being in the piece is still there, but at a more sustainable price point. It also offers more stone availability. 
Ashes turned into Diamonds or Crystal
There are a plethora of patented processes that involve incorporating ashes into the growing process of diamonds or crystals. Each creates a beautiful stone that can beautifully adorn any type of jewelry. These gems don't run cheap though, so families have to be able to pay for the beautiful heritage pieces they will be passing down for generations.
Ashes incorporated into Glass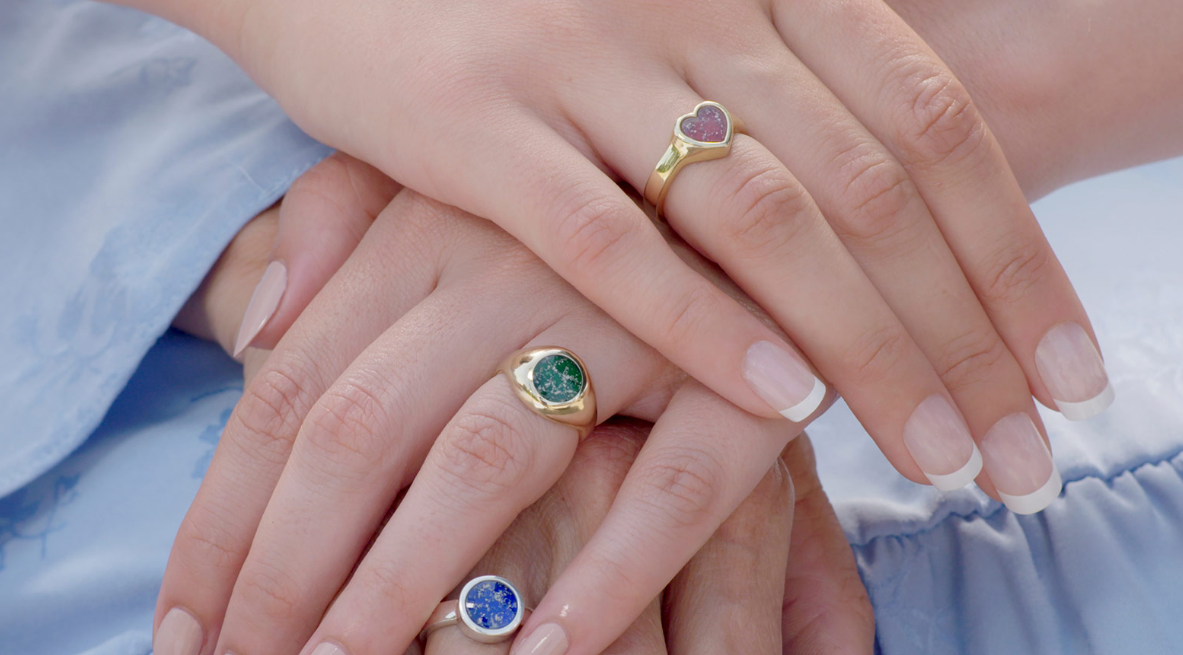 To incorporate ashes into glass the glass maker adds the ashes when the glass is molten hot. Since this process occurs at a higher temperature than the initial cremation of the ashes, the carbon is burned off and the ashes turn a brilliant white color in the glass.
Ashes Added into designs with Resin 

Particularly popular with pet ashes, it is possible to purchase cremation jewelry that is created with Resin. Resin is not just a fancy word for plastic. It is a composite blend, which is rotationally molded into strong and pliable products that can mimic the look of stone and metal materials at a more affordable cost and a fraction of the weight. It can also be transparent and highlight the added ashes. 
Can you have memorial or cremation jewelry without ashes?
The beautiful thing about tribute jewelry is that there are many ways to honor the deceased without needing ashes. There are opportunities to incorporate items such as hair, petals from a favorite flower, dirt from a special place, jewelry can be engraved with finger prints or something the deceased wrote, or even place a small paper can be placed inside the hidden compartment with a special quote.
While ashes offer a unique touch they are only one way to honor those who have gone. Almost all jewelry can be adapted to what is available based on the memories shared.