Funerals and celebrations of life are meant to be experiences rich in meaning. Honoring the life and character of a beloved individual. Families and friends want to have every detail of the event embody the emotions they want to convey.  Flowers are one of the traditional decorative elements that showcase deeper meaning. In addition to their beauty, they bring additional symbolism to the service and are. Being important traditional representations passed from generation to generation. To have a better understanding of flowers and the power they bring to a funeral is to understand one of the longest threads weaving through the death care industry.
The understanding of the meaning of florals is called Floriography. Otherwise known as the language of flowers. Using flowers strategically for their meaning dates back to ancient Persia, but became widely known during the english Victorian era. tTo communicate to one and other when social convention wasn't didn't always allowed, flowers were used to send a message. To this day flowers continue to have meaning and are used to convey sentiments of all kinds. 
There are some discrepancies in floral selections based on the country and religion, but there are overall trends death care professionals tend to see. The florals and messages friends send versus the ones families use vary, as well. The most important thing is for loved ones to arrange what feels right for themselves.
Top flowers used in the funeral and death care industry 
Lilies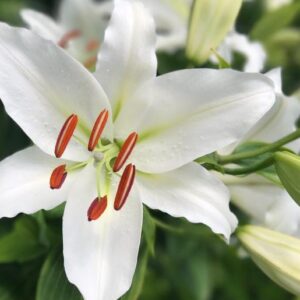 White Lilies symbolize sympathy, peace, innocence and purity. Some believe that the lily flower represents innocence has been restored into the soul of the departed. 
Carnations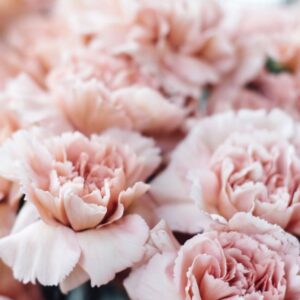 Red carnations represent affection and white carnations mean innocence and rebirth. Pink carnations are also heavily symbolic in catholicism as it is believed the flower first appeared where the virgins mary's tears fell, representing a mother's undying love. Carnations are long lasting and allow families to incorporate many meanings through the wide selections of colors available. 
Gladioli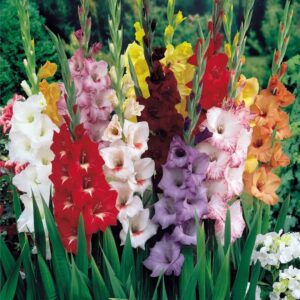 Gladioli are one of the most popular flowers used in funeral arrangements. They represent strength, character, and integrity. From a practical standpoint they also give a casket spray serious volume due to the shere length of the stem. Gladioli are often combined with a flower that has a shorter stem like roses, lilies or carnations. 
Roses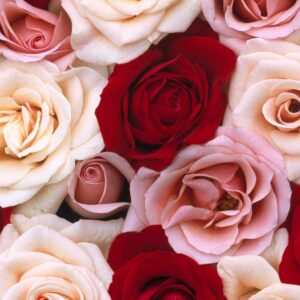 The most popular flowers for funerals are roses. Roses come in a variety of colors and each with its own meaning. Red roses symbolize love and courage. White roses represent sympathy, spirituality, innocence and purity. Pink roses symbolize grace, appreciation, love and gentility. 
Chrysanthemums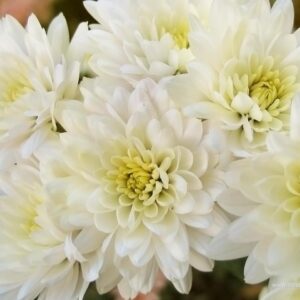 Chrysanthemum are among the most popular funeral flowers in the world. In Europe and Asia they represent grief and death. In America the flower represents truth. 
Poppy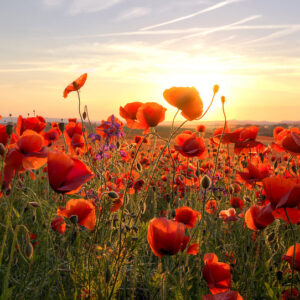 Since the Greeks and Romans Poppies have been used as offerings for the dead and symbolises eternal sleep. They continue to represent remembrance and are often used for deceased vets. Dating back to WW1, where the fields of battle and the dead were covered in poppies, and as such the flower became an icon of the vets around the world.
Statice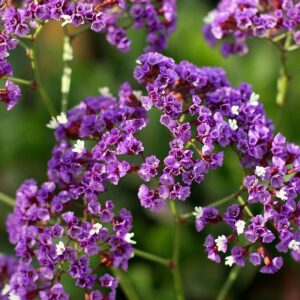 Statice is given for remembrance and sympathy, but can also be a symbol of success. It is beautiful in both its fresh and dried states.
Purple
Hyacinth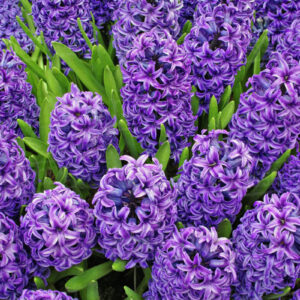 Hyacinth gets its name from an Ancient Greek boy named Hyakinthos, it is a flower that grew from his blood in his aciental death. Perhaps this is why purple hyacinths mean sorrow, forgiveness and regret. Hyacinth is a very beautiful flower that is best known for its intoxicating scent and beautiful appearance.
White Tulip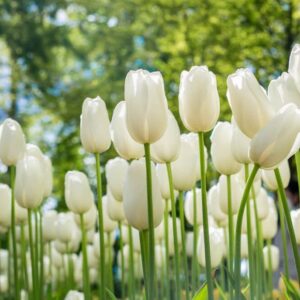 Tulips are common flowers you can see at a funeral. They represent rebirth, hope,  worthiness and forgiveness. In a funeral floral arrangements they can mean we wish eternal rest for the departed.