The new year brings new floral arrangements preferences and offerings, death care professionals can expect to see requested. Casket sprays, posies, sheafs, wreaths and cushions continue to be beautiful floral traditions at funeral services, utilizing the classic symbolic florals as well as always evolving selections, in line with consumer trends.
More plants
With growing demands for more sustainability, guests are beginning to desire implementation of plants that can be enjoyed after the ceremony. This could be arrangements made completely of living plants or a combination of plants with in-season flowers, especially those that are grown locally, reducing unnecessary waste. 
Organic styling

Simple and fresh from the garden will be a popular styling for funeral flowers this year. With the look and feel being more minimalistic and natural in composition.
Vibrant colors
Expect playful, bright and bold flowers to make a bigger appearance this year. Fashion brands are diving deeper into the flower power genre with bold and loud prints, which will make bold flowers like sunflowers and gerber daisies more appealing than ever for the big personality they bring to the room. 
Dried florals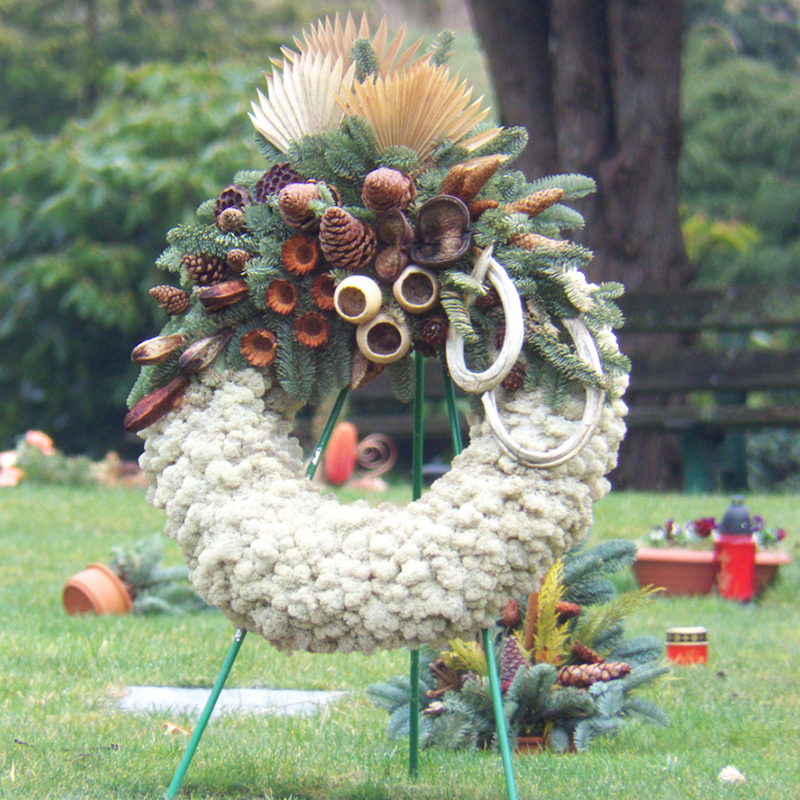 Dried elements can be kept for repurpose at home, they have an organic feel, and it can be a more sustainable option. This trifecta of the check marks means that in addition to being on trend they are going to be a new stable mixed into arrangements.
Flowers with Purpose: Big Scents & Healing Powers

Flowers with symbolic colors are nothing new for death care professionals. In a similar note florals with additional purposes that entice the senses and offer additional healing are going to be the new crowd favorite. Florals like lavender which are beautiful, stress relieving, and scented are going to be setting the tone.
Jewel Tones


Rich and dark, yet warm colors that mimic natural gemstones such as amethyst, emerald, and ruby will be a must. Think velvet and matt textures that will create posh and polished arrangements. These dark florals are commonly paired with a dark green foliage and metal vases. 
Customisation 
As with all elements of the death care, customisation is on the rise in florals as well. Casket Sprays will be more in line with the character of those who have passed. Bringing smiles and memories to those in attendance of the service.
Soft & feminie Neutrals 


Arrangements with muted colors (like off white and buttercream) combined with airy foliage will be a whimsical addition to funeral services this year. While white is always a stable offering there will be more garden foliage such as hydrangeas and wild roses paired with loose free greenery, creating beautiful scenes for any memorial.